EPIC for Girls researches, advocates for, and funds innovative solutions that address inequities in sports for girls of color.
Omaha (Nebraska) will be a thriving sports community that values young girls of color in sports.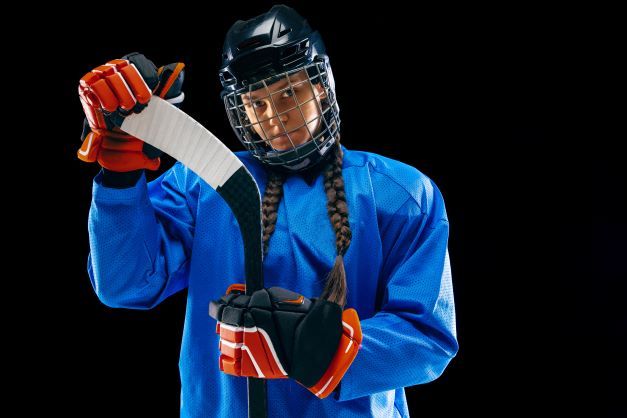 Excellence
We are committed to providing research and evidence that will elevate program partners in their service delivery to girls of color in sports.
Collaboration
We believe in the power of collaboration and work with community-based partners to effectuate long-lasting, sustainable change.
Determination
We are determined to identify gaps and opportunities that exist in sports for girls of color and address them head-on.
Equity
We believe sports are a right and not a privilege for all girls, especially girls of color, who have been left behind.
Courage
We are fearless in our efforts and stand tall in face of racism and discrimination. We will fight for what is right in spite of potential backlash.
Formed in 2020, EPIC for Girls focuses on leveling the playing field for girls of color in sports. EPIC serves as the umbrella organization to amplify sports programming, call attention to the issues of inequity in sports, address incidence of violence occurring in the world of youth (girls) sports in Omaha. EPIC works alongside organizations providing accessible and affordable opportunities to compete in multiple sports, including but not limited to basketball, volleyball, soccer, dance, softball, gymnastics, track and field, golf, tennis, and swimming.
The staff and board members of EPIC have been diligently working over the past two years to set EPIC for Girls up for success and filling a much-needed gap in supportive services for girls of color in sports.  Resources provided to partner organizations include equipment; safe places to practice, play, and compete; financial support; leadership development courses; mental health training; and organizational capacity building.
EPIC's purpose is to record the effectiveness and impact of its work and its partner organizations through research and evaluation. EPIC is the only organization focused on BIPOC girls in sports and is positioned to be a national model for other cities across the country.
A word from EPIC's Board President
As a Black woman and former athlete, I knew it was past time to elevate the opportunities for girls, primarily girls of color, to be involved in sports. We consistently see first-hand and read data telling us that inner-city and low-income youth are denied opportunities. They must rely on community programming despite their desire to play at a more competitive level. EPIC is here to change that. Our athletes succeed on the field, in the classroom, and the community. A family's financial situation, skin color, or zip code should never dictate your ability to be a part of a team. We are excited to see the increase in leadership skills, team success, and opportunities to play collegiate sports for girls involved in our programming. I encourage teams to reach out to us about how they can become a part of the EPIC family.
Dalhia Lloyd, Board President