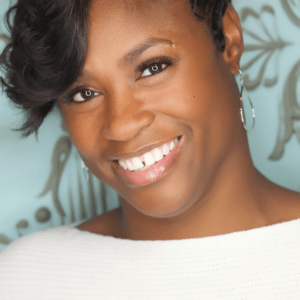 Dalhia Lloyd, Board President
Program Specialist, Buffett Early Childhood Institute 
Dalhia Lloyd graduated from the University of Nebraska-Lincoln (UNL) in 2001 with a BS in Family Sciences. She received her MS in Early Childhood Studies in 2014 and is currently enrolled in the Child, Youth, and Families comprehensive doctoral program at the University of Nebraska-Lincoln. Dalhia has been working in early childhood education since 2001. Presently, she is the Family and Community Program Specialist with Buffett Early Childhood Institute. Dalhia is one of the cofounders of North Omaha Building Brains in Barbershops and she also volunteers as a horizontal jumps coach for the North Omaha Boys and Girls Club of the Midlands. In 2014, Dalhia was selected as the recipient of the Midlands Business Journal 40 Under 40, in 2018 she received the Young, Black, and Influential award, and in 2019 she was selected as the Boys and Girls Club Volunteer of the Year.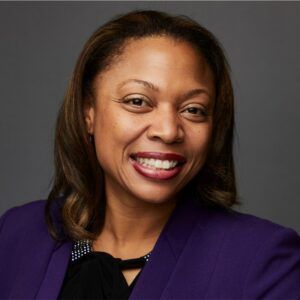 Monique Farmer, Vice President
APR – University Professor and PR Consultant
Monique Farmer, APR has spent more than 20 years as a communication strategist and adviser.  She is an accredited public relations professional. Farmer runs a PR/communications consultancy and teaches PR courses for the University of Texas at Austin. Farmer holds a Master's Degree in Public Administration (Public Management) from the University of Nebraska at Omaha, a Master's Degree in Journalism and Mass Communications (Media Studies) from the University of Nebraska at Lincoln and a Bachelor's Degree in Journalism (Advertising and Public Relations) from Midland University. Her experience spans internal and external communication, leader communication, issues management, reputation management, crisis communication, media training and media relations. Farmer serves as President-Elect for PRSA Nebraska, as well as on the board of Project Harmony.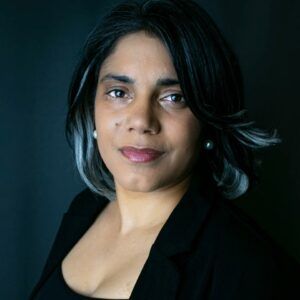 Tahnee Markussen, Secretary
Foundation Program Officer, Lozier Foundation 
Tahnee Markussen has served as Program Officer for the Lozier Foundation since October 2015. A passionate advocate for a variety of causes, Tahnee spearheads multiple initiatives throughout Omaha. Her diverse portfolio includes working for organizations such as Metropolitan Community College and the Women's Center for Advancement in addition to supporting programs that focus on the success of women and girls. Prior to her work in non-profit and philanthropy, Tahnee held multiple positions during her ten years with First National Bank Omaha. 
Tahnee's passion drives her to serve her community and affect positive, societal change. She is a board member for the Urban League of Nebraska and Girl Scouts Spirit of Nebraska. She is also a member of the Omaha chapter of The Links and Zeta Phi Beta Sorority Inc.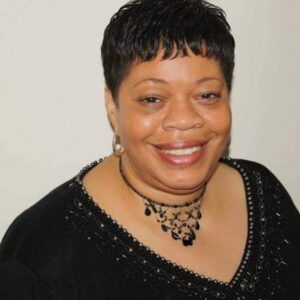 Sharon Lockridge, Treasurer
Retired, Senior Fraud Prevention Specialist, FNBO
Sharon Lockridge has been employed at First National Bank for the past 32 years working in the credit card area and various departments during her tenure. She is currently a Sr. Fraud Prevention specialist at the bank. Sharon graduated from Omaha Burke High School in 1980 and obtained her Business Administration degree from Dana College with a minor in economics. Sharon was the Lady Hawkettes Basketball Coach for 31 years before retiring in 2015. She has been involved in multiple community activities over the years, including serving as a Peer to Peer Trainer and Coach for YMCA Basketball; Kids at Work; Fairfax Neighborhood Association; First National Bank Reading for Kids Program; secretary for New Era State Convention of Nebraska, Inc.; and secretary for the Woman's Auxiliary. Sharon is also active in her church with various projects.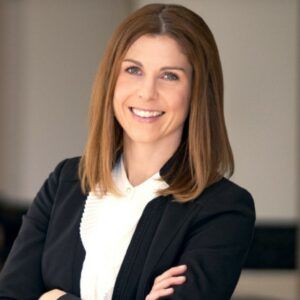 Sara Going, Board Member
Senior Manager, Corporate Philanthropy, FNBO
Sara Going graduated from Creighton University and Creighton School of Law and is currently the Senior Philanthropy Manager at First National Bank of Omaha. In this role, she is part of a team responsible for the bank's philanthropic activities and nonprofit partner relationship management.  Highlights of previous work experiences include: federal and state advocacy and government relations, starting a health sciences high school program for economically disadvantaged youth at an academic medical center, launching an integrated health program addressing physical health needs of children with mental health challenges at a child welfare agency in Cedar Rapids, Iowa, serving as a radio color analyst for Creighton women's basketball games.  She also serves as a Board Member for New Visions Homeless Services and City Sprouts, and as a mom to three children.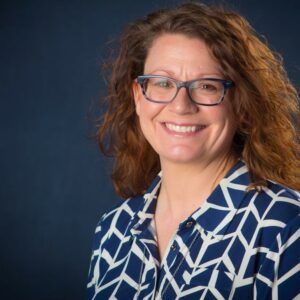 Rosey Higgs, Board Member
Director of Program, Nonprofit Association of the Midlands 
Rosey earned her BSW and MSW degrees from the University of Nebraska Omaha, where she also serves as an adjunct instructor in the Grace Abbott School of Social Work. She has extensive and varied experience in the nonprofit sector, including work in child welfare, domestic violence, homelessness, intellectual and developmental disability, HIV prevention, and mentoring as well as development, program evaluation, and strategic planning. She has a passion for collaborative work and capacity building, Rosey also serves on the ACLU Nebraska Board of Directors and formerly served on the Boards of the Maha Festival & The Big Garden, as well as on the ENOA Foster Grandparents Advisory Council. She is a graduate of Nonprofit Executive Institute Class 4, Leadership Omaha Class 35, Leadership Council Bluffs Class 31, and ICAN Defining Leadership 2014. Rosey lives in Omaha with her wife, dog, and two cats. She is constantly and unapologetically covered in pet hair.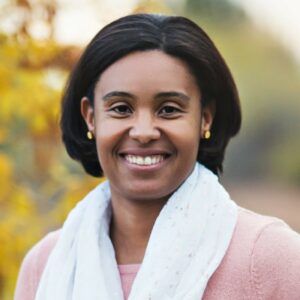 Nichole Tiggs, Board Member
Customer Success Manager, Toolwatch
Nichole Tiggs has over 15+ years of soccer coaching experience at all levels of the game, with ten of those years at the collegiate level, with her most recent stop as the Volunteer Assistant Coach at the University of Illinois.  Originally from Chandler, AZ Nichole played and was recruited for soccer. She was offered a scholarship to Indiana State University. During her time as a Sycamore, she was the all-time point scorer and all-time goal scorer. She also held the record for shots in a single season. But Nichole wasn't only an athlete, she was heavily involved in student government holding a cabinet position for three years. She graduated Cum Laude with a bachelor's degree in Political Science-Legal Studies.
After graduating from Indiana State, Nichole obtained her Master's degree from the University of North Dakota and continued her playing and coaching career overseas in Australia. Her passion to help grow access to women and girls in the game of soccer has led her to be involved in organizations such as The Sports Bra Project and EPIC For Girls.
The EPIC for Girls Board of Directors is accepting applications for board and committee membership. The role of a board/committee member is critical to the growth and sustainability of the organization; therefore, all applicants will be asked to complete an application and interview to determine alignment with the mission.
If you are interested in applying for a board or committee position, please review the Board Member Application Process, Board Member Job Description and complete the Board Member Application. Should you have any questions about this process, please email team@epicgirls.org.