EPIC for Girls is fortunate to have a community of service providers and sports programs to collaborate with as we carry out the mission of the organization. Our partners are embedded in the communities and are predominantly minority and women-led. EPIC is focused on working with sports programs that equip girls of color with the life skills acquired through sport in addition to providing resources to overcome the multifaceted challenges women and girls face in this world.
Whether you are competing at the grassroots or competitive level sports, our goal is to build a strong pipeline from the point of entry into recreational, competitive, and school-based sports so girls of color remain involved in sports as professional athletes, coaches, administrators, managers, referees, physical trainers and community leaders.
Partners can include grantees and volunteers, in their respective sections.

The Nebraska Interscholastic Cycling League was founded in 2019 as a non-profit (501(c)3) Emergent League of the National Interscholastic Cycling Association (NICA). We facilitate the development of strong minds, bodies, character, and communities through cycling. We strive to be inclusive to all and create a safe space for all kids to challenge themselves to grow into more confident humans. Our Girls Riding Together (GRiT) program actively and intentionally seeks to increase female participation (both coaches and athletes) in mountain biking. We are proud to be an EPIC for Girls Partner to get more girls on bikes!
Funding will be used to offer scholarships for student-athletes and coaches to lower the financial barrier to participating in our league.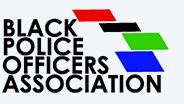 Founded in 2013, BPOA works to enhance diversity in the police department and bridge the gap between the black community and law enforcement. BPOA upholds their mission through community service and educational events. BPOA's mission is to provide underserved youth with opportunities to develop to their fullest potential athletically, academically and as leaders in their community. 
Funds will be used to support two softball teams (10u and 12u) during the summer of 2023. Players play in the Omaha Suburban Sports Association league and are coached by female coaches of color. The program teaches girls of color the game of softball to build confidence, teamwork and learn positive life skills from sports.

FFTW's mission is to improve children's quality of life through the game of football (soccer). FFTW focuses on removing barriers that make it challenging for girls of color to participate in soccer and addressing issues of sexism, racism, and homophobia in sports. 
Football for the World provides opportunities for youth to play soccer and create access to quality coaching, regardless of gender, race, socioeconomic status, ability, geographic location, or other barrier.
Funding will assist in covering the cost of coach/referee training and stipends, community DEI training, league fees, and staff salaries.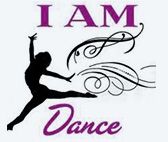 The Rose Theater's mission is to inspire young people and their families to discover the magic of theater, to find their voices and to enrich their communities. The Rose Dance Project (RDP) is a competitive dance program that provides advanced training, performance, and professional growth opportunities for dancers. 
Funding will be used to help underwrite RDP instructor salaries, professional development for students and teachers, and tournament and competition fees.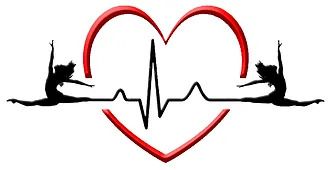 I Heartbeat Dance, LLC was formed in 2017 in Omaha, NE with a focus on bringing the culture and awareness of the HBCU Majorette style dance to Nebraska.
I Heartbeat Dance is the first and only majorette dance studio and competition team in Nebraska. Majorette dance is a combination of African, jazz, ballet, cheer, gymnastics, and hip-hop dance style, all in one activity which derives from HBCUs (Historically Black Colleges and Universities). Our primary goal is to ensure that our girls are educated, trained well, and have the resources necessary to compete at a high level.
Funding will be used to provide scholarships, cover traveling expenses such as transportation, lodging, and meals, uniforms, facilities rental, registration fees, training, and training camps.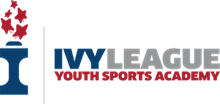 Ivy League Youth Sports Academy's mission is to change the landscape of youth sports in the Omaha Public School system, by creating a pipeline accessing high quality skill development training programs in a safe and nurturing environment. The programs uniquely prepare girls in Metro Omaha by building solid technique, growing knowledge, and developing mental and physical resilience through competition in a safe, healthy, and supportive environment. 
Ivy League Youth Sports Academy (ILYSA) is devoted to helping Omaha area middle school girls achieve success in sports while building character and life skills. ILYSA cultivates a fun, engaging environment where athletes improve their sports IQ, competitive strategies, and mental toughness. ILYSA not only focuses on athletic skill development, but also strategies around nutrition, behavior, teamwork, and coach-player relationships.
Funding will support the girl's developmental volleyball program.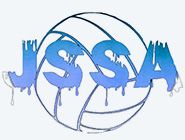 JSSA's mission is to help youth strive for excellence in academics, athletics, and community involvement. JSSA emerged out of a pursuit to inspire youth, support the community, and a desire for actions to speak louder than words. Established 2020 in Omaha, Nebraska. The organization driven by progressive ideas, bold actions, and a strong foundation of support. JSSA believes you should be able to compete at a higher level regardless of financial barriers.
Funds will be used to support JSSA as they provide a safe and fun atmosphere for girls ages 7-18, as they get to know the spectacular sport of volleyball, further their knowledge of the game, and learn how to excel in key areas of volleyball.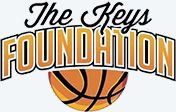 The Keys Foundation is compassionately dedicated to assisting young girls in developing their basketball skills and knowledge, all while encouraging fitness for the game of basketball. They are committed to educating and empowering today's girls on the importance of sportsmanship, teamwork, commitment, and integrity. They place strong emphasis on keeping the inner-city community involved with women's basketball and giving women the opportunity to play in a friendly, yet competitive atmosphere. 
Funding will support the Omaha Aces youth basketball team by purchasing equipment, materials, strength & conditioning, travel expenses, uniforms, player fees, and salary.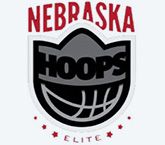 Nebraska Hoops Elite's (NHE) is a program of Wright Track. Their mission is to educate and empower promising youth to be leaders, champions, and student-athletes by developing the skills necessary for success in high school, college, and life. Nebraska Hoops Elite combines sports participation and instruction with education, career development and community service to promote physical, intellectual, and emotional development on and off the court. 
Funds will be used to support entry fees for tournaments as well as cover basic players' needs.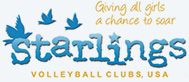 Omaha Starlings believes every girl deserves the opportunity to play club volleyball, regardless of socioeconomic background or level of play. Starlings' dues are a fraction of most junior club costs, with the goal that no girl is turned away because of inability to pay. The Vision for Starlings Volleyball, USA is to provide at-risk, disadvantaged youth with equal access to quality volleyball programs, regardless of financial hardship, ethnicity, or skill level through exposure to training and participation in the sport of volleyball. Starlings uses the platform of the sport to empower within each player academic excellence, healthy lifestyle choices and excellent character.
Funding will support low program fees and provide quality coaching/instruction to underserved girls.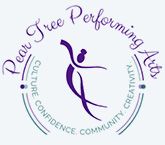 Pear Tree Performing Arts' mission is to provide empowering and life-changing performing arts instruction to inspire and nurture a sense of culture, confidence, community, and creativity. Their competitive dance program provides passionate and committed dancer's unique opportunities without barriers or financial constraints. Teams attend at least three competitions and numerous community engagements each season. 
Funds will assist to expand their tumbling program, purchase equipment for dancers, and cover expenses for dancers, such as travel, guest artists, and programming to support physical and emotional growth. Pear Tree Performing Arts currently has a wait list of fifteen students and roughly ten students whose skill levels demand new challenges.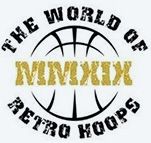 Retro Hoops is a competitive summer basketball program composed of young athletes who participate in multiple activities. They are a diverse basketball program that builds confidence & character and trust & leadership all while working together to achieve a common goal. Retro Hoops stresses the importance of being involved in a wide variety of activities while allowing time to focus on family, school, and church. The program's summer schedule is designed to be the most opportune for all team members after gathering and reviewing information from each participant. Retro Hoops believes that being multifaceted is a definite asset in becoming not only an overall team player, but a well-rounded individual. Retro Hoops strives to use basketball as a tool to become a respectful, hard-working, and confident young individual.
Funding will be used for tournament fees, uniforms, equipment, travel, and meals.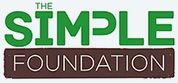 The Simple Foundation™ is a 501(c)(3) charitable, tax-exempt organization founded in 2014 as a response to a gap in programming focused on refugees and low-income families. Their primary focus areas are addressing poverty, promoting cultural integration (by welcoming refugees from all cultures), and fostering academic excellence. The Simple Foundation's mission is welcoming youth from diverse backgrounds through our programs that build self-confidence, develop new skills, and achieve educational success. 
Funds will support TSF's Boduri program which strives to provide girls with skills and tools to be self-sufficient before engaging in traditional and cultural commitments. TSF encourages girls to be empowered from an academic, physical, and social standpoint by giving them the necessary tools to be successful.

Lady Express United's (LEU) goal is to provide a healthy and safe environment where girls' confidence in their athletic abilities can soar; they can hone their basketball skills, while enjoying the camaraderie of their fellow teammates and coaches while competing and reaching their maximum potential in practice, games and in life. LEU combines intensive basketball programming, rigorous academic support, and enriching community service activities, designed to increase the athletes' holistic development. TNE United Basketball program organizes and administers a highly competitive and developmental basketball program in a diverse environment that fosters athletic and social growth. Players are given the opportunity to compete against teams at the state, regional and national levels and develop leadership skills, respect and relationships within a caring environment. TNE strives to challenge players to reach their maximum potential in practice, games and in life.
Funds will cover entry fees, transportation, lodging, and meals for competitive tournaments, purchase player equipment/uniforms, excellent basketball skills development, enrichment programming, and provide stipends for volunteer mentors/coaches.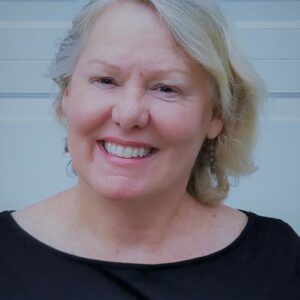 Dr. Lisa St. Clair is a long-time program evaluator, founder and partner at Omaha Program Evaluation Services (https://www.omahaeval.org), former assistant professor at Munroe Meyer Institute (UNMC), taught research and program evaluation courses at UNO, and affiliate faculty at UNL.  Her projects have included the Nelson Mandela Elementary School, Nelson Mandela Early Childhood Development Center, the Phoenix Academy, the Jesuit Academy, Educare of Omaha, Educare of Winnebago, the Nebraska 21st Century Community Learning Centers, Methodist Community Counseling Program, Common Fund, National Aeronautics and Space Administration Summer of Innovation, and many others.  She is a founding member of the Nebraska Evaluation Network (formerly known as the Evaluation Network for the Missouri River Basin). She has published numerous articles on families, schools, early childhood education, and instructional coaching.  She was selected as the University of Nebraska at Omaha College of Education Distinguished Alumni in 2008.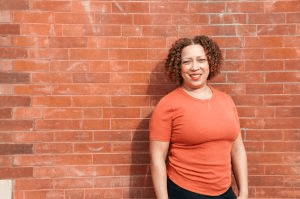 Shannon Melton (she/her) is a public health professional (MPH, Health Promotions) with 10+ years of experience in the non-profit sector. Her skills range from program development and evaluation to implementation to organizational management. She has extensive experience in relationship development and grant management. Shannon has the unique ability to speak to different audiences, clearly, about dense subject matter. She serves as an active and executive committee board member for Creighton University's National Black Alumni Advisory Board, the Mildred D. Brown Memorial Study Center and is the board chair for the National Center of Healthy Housing.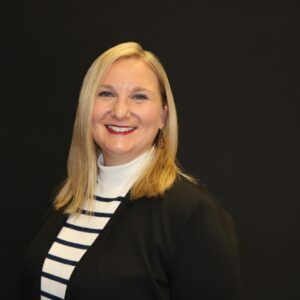 Dr. Abby Carbaugh is an applied researcher, with expertise in public sector and justice system research and evaluation. Dr. Carbaugh received her Ph.D. in Criminal Justice from the University of Nebraska Omaha and served as the Research Director for the Nebraska Department of Correctional Services. She has been the Juvenile Justice Data Administrator for Douglas County since January of 2021, and has procured over $3.5 Million in federal grant funding for the County. The majority of these funds have been allocated to prevention and early intervention programs and services to meet the needs of missing and runaway girls, and to address the overrepresentation of youth of color involved in the adult and juvenile justice systems.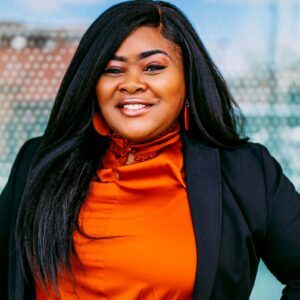 Candias (Candi) Jones, a native of Omaha Nebraska, currently serves as the Executive Vice President of Human Resources at Community Health Development Partners, an organization focused on providing equitable healthcare, wellness, and mental health services to communities across the country. She is also the owner of Coaching with Candi, LLC, a business she launched to support survivors of trauma and offer personal life coaching as well as guidance to organizations on how to better engage the communities they serve without causing more harm.
A 2022 Tribute to Women Award recipient, 2021 Young Black and Influential award recipient, and 2020 Young Professionals Changemaker awardee, she has been recognized for her conscious leadership and how deeply committed she is to doing work that inspires and empowers in genuine and solution-focused ways.
As a survivor of childhood sexual trauma and domestic violence, Candi is determined to use her experiences to support the healing of others and provide guidance that transforms the thinking and behaviors that leave people personally stagnant and communities suffering. She also works extensively within the community to examine racial disparities and influence collective actions. A skilled keynote speaker, she brings her real, lived experiences into every space, offering storytelling to influence and promote sustainable change.
She serves as a board member of the Methodist Hospital Foundation, Nebraska Children and Families Foundation, and Nebraska Coalition to End Sexual and Domestic Violence where she provides her deeply personal perspective and experiences around the work, she is passionate about.