EPIC for Girls is fortunate to have a community of service providers and sports programs to collaborate with as we carry out the mission of the organization. Our partners are embedded in the communities and are predominantly minority and women-led. EPIC is focused on working with sports programs that equip girls of color with the life skills acquired through sport in addition to providing resources to overcome the multifaceted challenges women and girls face in this world.
Whether you are competing at the grassroots or competitive level sports, our goal is to build a strong pipeline from the point of entry into recreational, competitive, and school-based sports so girls of color remain involved in sports as professional athletes, coaches, administrators, managers, referees, physical trainers and community leaders.
Partners can include grantees and volunteers, in their respective sections.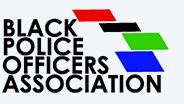 The Black Police Officers Association of Omaha is a nonprofit that works to inspire equality in the enforcement of justice. Founded in 2013, BPOA works to enhance diversity in the police department and bridge the gap between the black community and law enforcement. BPOA upholds their mission through community service and educational events.

Football for the World provides opportunities for youth to play soccer and create access to quality coaching, regardless of gender, race, socioeconomic status, ability, geographic location, or other barrier. They provide the necessary equipment to play; a safe place to play, take risks, and grow; and provide quality coaching in the after-school setting, at camps, or clinics, locally and abroad.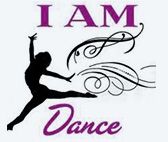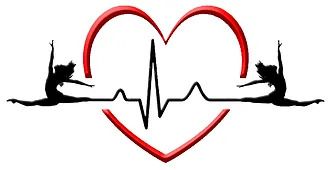 I Heartbeat Dance, LLC was formed in 2017 in Omaha, NE with a focus on bringing the culture and awareness of the HBCU Majorette style dance to Nebraska. They develop well-rounded, confident female leaders in dance, school, and their communities. I Heartbeat Dance, LLC hosts dance camps, provides dance classes, majorette dance fitness, and virtual choreography.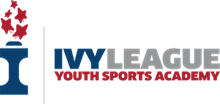 Ivy League Youth Sports Academy (ILYSA) is devoted to helping Omaha area middle school girls achieve success in sports while building character and life skills. ILYSA cultivates a fun, engaging environment where athletes improve their sports IQ, competitive strategies, and mental toughness. ILYSA not only focuses on athletic skill development, but also strategies around nutrition, behavior, teamwork, and coach-player relationships.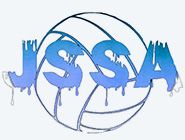 JSSA emerged out of a pursuit to inspire youth, support the community, and a desire for actions to speak louder than words. Established 2020 in Omaha, Nebraska. The organization driven by progressive ideas, bold actions, and a strong foundation of support. JSSA's mission is to help youth strive for excellence in academics, athletics, and community involvement. JSSA believes you should be able to compete at a higher level regardless of financial barriers.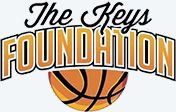 The Keys Foundation is compassionately dedicated to assisting youth girls with developing their basketball skills and knowledge, all while encouraging fitness for the game of basketball. They are committed to educating and empowering today's  girls of the importance of sportsmanship, teamwork, commitment, and integrity.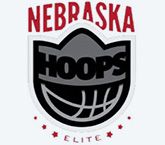 NHE creates opportunities and provides support for promising youth to fulfill their potential in the classroom, on the court and in the community. Their mission is to educate and empower promising youth to be leaders, champions and student-athletes by developing the skills necessary for success in high school, college and life.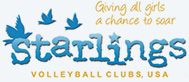 Starlings Volleyball, USA positively impacts the lives of at-risk girls through the sport of volleyball. Their vision is to provide at-risk, disadvantaged youth with equal access to quality volleyball programs, regardless of financial hardship, ethnicity or skill level through exposure to training and participation in the sport of volleyball. Starlings uses the platform of the sport to empower within each player academic excellence, healthy lifestyle choices and excellent character.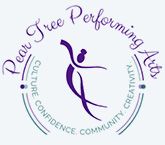 Pear Tree Performing Art provides empowering and life-changing performing arts instruction to inspire and nurture a sense of culture, confidence, community, and creativity! Their vision is to ensure that all youth are able to participate in and have access to high-quality arts experiences in Omaha. Programs are open to all, and they offer affordable dance and dramatic arts instruction.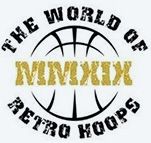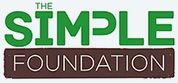 The Simple Foundation™ is a 501(c)(3) charitable, tax-exempt organization founded in 2014 as a response to a gap in programming focused on refugees and low-income families. Their primary focus areas are addressing poverty, promoting cultural integration (by welcoming refugees from all cultures), and fostering academic excellence.

TNE United Basketball program organizes and administers a highly competitive and developmental basketball program in a diverse environment that fosters athletic and social growth. Players are given the opportunity to compete against teams at the state, regional and national levels and develop leadership skills, respect and relationships within a caring environment. TNE strives to challenge players to reach their maximum potential in practice, games and in life.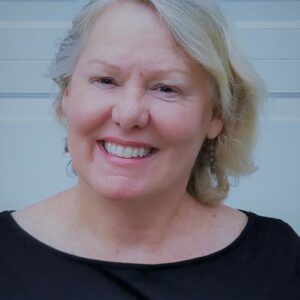 Dr. Lisa St. Clair is a long-time program evaluator, founder and partner at Omaha Program Evaluation Services (https://www.omahaeval.org), former assistant professor at Munroe Meyer Institute (UNMC), taught research and program evaluation courses at UNO, and affiliate faculty at UNL.  Her projects have included the Nelson Mandela Elementary School, Nelson Mandela Early Childhood Development Center, the Phoenix Academy, the Jesuit Academy, Educare of Omaha, Educare of Winnebago, the Nebraska 21st Century Community Learning Centers, Methodist Community Counseling Program, Common Fund, National Aeronautics and Space Administration Summer of Innovation, and many others.  She is a founding member of the Nebraska Evaluation Network (formerly known as the Evaluation Network for the Missouri River Basin). She has published numerous articles on families, schools, early childhood education, and instructional coaching.  She was selected as the University of Nebraska at Omaha College of Education Distinguished Alumni in 2008.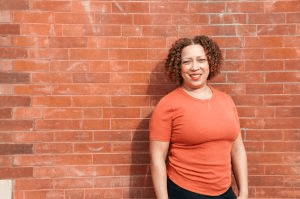 Shannon Melton (she/her) is a public health professional (MPH, Health Promotions) with 10+ years of experience in the non-profit sector. Her skills range from program development and evaluation to implementation to organizational management. She has extensive experience in relationship development and grant management. Shannon has the unique ability to speak to different audiences, clearly, about dense subject matter. She serves as an active and executive committee board member for Creighton University's National Black Alumni Advisory Board, the Mildred D. Brown Memorial Study Center and is the board chair for the National Center of Healthy Housing.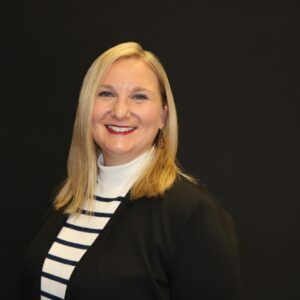 Dr. Abby Carbaugh is an applied researcher, with expertise in public sector and justice system research and evaluation. Dr. Carbaugh received her Ph.D. in Criminal Justice from the University of Nebraska Omaha and served as the Research Director for the Nebraska Department of Correctional Services. She has been the Juvenile Justice Data Administrator for Douglas County since January of 2021, and has procured over $3.5 Million in federal grant funding for the County. The majority of these funds have been allocated to prevention and early intervention programs and services to meet the needs of missing and runaway girls, and to address the overrepresentation of youth of color involved in the adult and juvenile justice systems.